tbird
Forum Moderator
Staff member
Last seen
Joined

Mar 15, 2001
Thunderbird Year

2005
Simple selling/WTB rules-
1- Post an asking price & item the photos!
2- Do not post links to 3rd party listing sites like Facebook marketplace or Craigslist or say message me for photos. Post all the information here.
3- Posting links to
ebay
or other auction sites is permitted as long as you post the photos and description here as well.
4- Do not post on behalf of other people/businesses.
5. Don't be vague, i.e. 1955
parts
for sale, message for details.
6. When your item is sold or no longer available, reply to the thread stating it's sold. Do not message us asking to remove the post.
7. Posts made using VPNs, Icloud Private relay, proxies or IP anonymizers are not permitted due to the fraud often associated with them
Don't post your phone number or your email address
on the forum! There are bots that scrape this data online, not to mention crazy people! Send a direct message
Buyers-
If you get scammed, we are not responsible! Some tips, call the person and talk to them on the phone! Many people get scammed because they don't talk to the seller! If they cannot talk to you on the phone, oh well, move on! Texting is also not talking to someone! You will note, that our forum doesn't let you post most anonymous email addresses which is to cut back on people being lazy and using all electronic forms of communication. Also, have the person write on a piece of paper Thunderbird Forum & the date and take a photo of the product with that note to confirm they actually have the
part
! In the best case scenario have them list the item
on eBay
and purchase it there with buyer protection!
Go here to post
parts
for sale or
parts
wanted-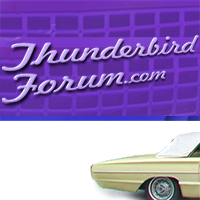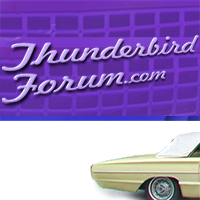 forums.fordthunderbirdforum.com
This video shows how to make a post: